Leurs yeux (Their eyes)
Theater, writen and staged by Roxane Lefèbvre, Brussels, 2014.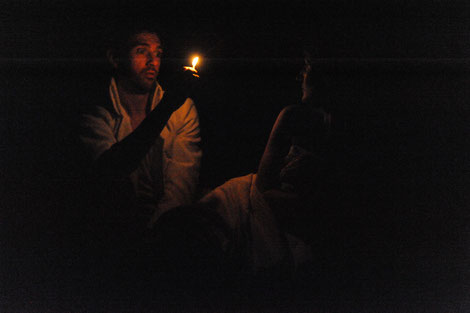 Scénography and costumes.
In a faraway island, a big boy who has never seen himself in a mirror, try to become a man. To do this, he will escape the nets of a possessive mother and face the look of women. He will also have to be ready for a journey beyond the seas in search of his own image ... unless the answer is, in fact, buried inside him.
A fluid scenery, made of white fabrics which turns into a marital or mother bed, into a cavern, into sea, into  wind... to figure this moving island on which the main character is constantly losing ground.